For Chinese immigrants in southwest Houston and Katy, proposed real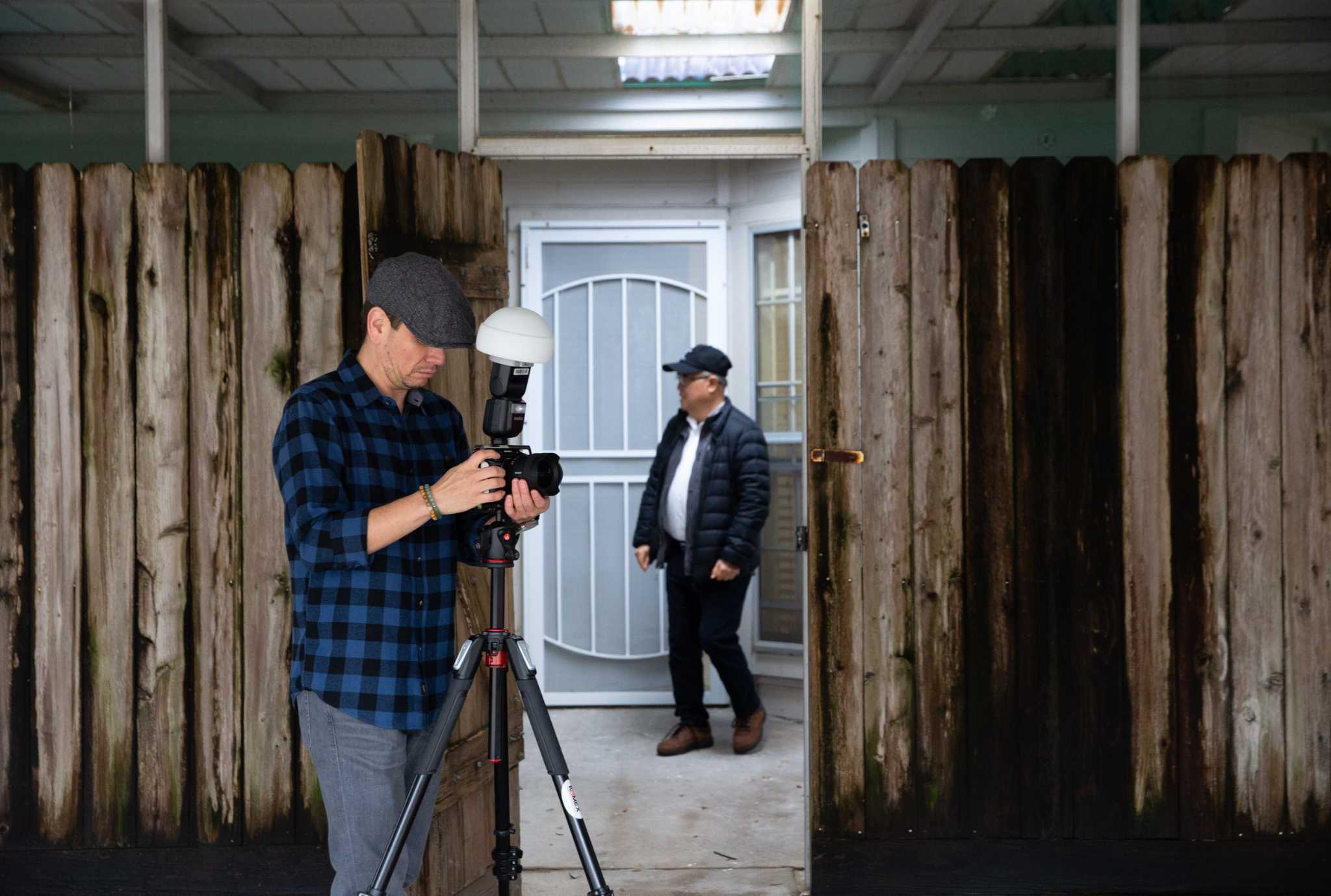 When Becky Cao finished college in California two decades ago and was looking to put her economics degree to use, she chose Texas, drawn by its business-friendly, affordable reputation.
She and her husband, then both Chinese citizens with permanent U.S. residency, bought their first home in Richmond in 2009, started a family and became U.S. citizens. They found the corporate jobs they had sought, and thrived.
But if Cao was entering the job market this year, she may not have considered Texas at all. Under Senate Bill 147, which the Texas Legislature will consider in the coming months and which Gov. Greg Abbott has said he would sign into law, many Chinese immigrants starting out in Texas  wouldn't be able to purchase property. The bill would bar citizens and corporations from China, Russia, North Korea and Iran from buying real estate in Texas.
SB 147 is part of a wave of bills being introduced in more than a dozen state legislatures aiming to curtail investment in the United States from nations considered an economic or strategic threat, according to media reports. Critics argue the bills are discriminatory, even dangerous – and say they also could have economic consequences.
Texas business and community leaders worry the proposal could dissuade top talent in high-tech and healthcare fields from taking jobs in the state. Not only could that erode the vibrancy of Houston's Asiatown or Katy's Asian Town, they argue, it could diminish Houston's standing as one of the most diverse cities in the country — a key marketing point — and dent Texas' reputation as a business-friendly state.
"Texas is supposed to be corporate friendly," said Cao, now 40. She wonders what life would have been like had they been unable to quickly establish the financial foothold of home ownership. "It is just heartbreaking for many people around us now who hold permanent residency. There's a difference between renting a house and owning a house. It's a sense of belonging."
News of the proposed law sent a lightning bolt of outrage through Houston's Asian American community  in recent weeks, a community that includes an estimated 127,000 people who identify as Chinese, according to the U.S. Census.
"As a permanent resident, if I want to buy another home, if we want to move up, this bill would stop us from doing that," said Kevin Yu, a broker with Houston Elite Properties Team who has lived in the United States for 13 years. "And also because our business is growing, we were thinking of buying a bigger office and this could affect my ability to buy a commercial property, as well."
Over the past several years, Yu and his wife, Claire Liang, have established a thriving real estate business in southwest Houston, working with hundreds of Asian American clients every year. Yu estimates about 20 percent to 30 percent of his clients are Chinese citizens, and most are purchasing primary residences.
State Sen. Lois Kolkhorst, the Brenham Republican who authored the bill, has said she plans to amend it to allow permanent residents — green card holders — from the targeted nations to purchase land.
That change still could hamper many immigrants' ability to invest in Texas, Yu said. It can take several years of jumping through bureaucratic hoops to become a permanent resident, then another five to obtain citizenship. Any such delay can be costly to wealth creation: Someone who moved to Houston five years ago and wasn't able to purchase land would have missed out on typical Houston property values rising about 52 percent in the interim, according to Zillow estimates.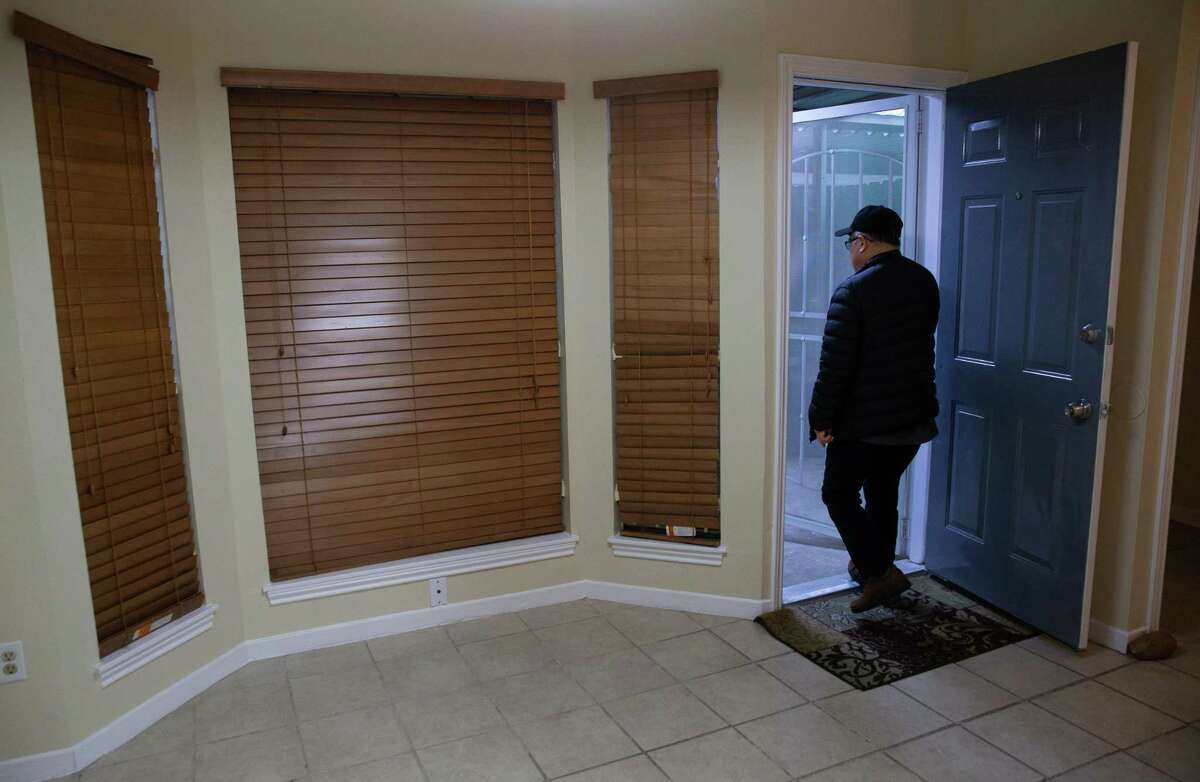 Realtor Kenneth Li goes into a listing for photographer Mario Sandoval, not in picture, to photograph the unit that's going on the market Wednesday, Feb. 1, 2023, in Houston. The owners of the listing were originally from China. Li talked about the impacts of the proposed SB-147 that would ban people and companies from China, Iran, North Korea and Russian from buying real estate in Texas.Yi-Chin Lee/Staff photographer
Many immigrants see homeownership as a gateway into a new life in Houston, said Kenneth Li, a real estate broker with Southwest Realty. Li, a native of Taiwan, has worked in Houston real estate for 30 years. Many Chinese homebuyers often get financing through community banks in the Bellaire corridor, he said, thereby bolstering banks' ability to finance local entrepreneurs, who go on to lease or buy commercial buildings and create jobs.
"The impacts are not just in real estate, but it brings a lot of economic opportunity and value to this area," Li said. He has fielded a rush of calls from prospective homebuyers peppering him with questions about SB 147, including one considering moving from New York.
"She said, 'The perception is that Texas doesn't welcome us, so if that's the case, I'm not going to move to Texas,'" he recalled.
Others note the bill does not differentiate between the Chinese government and individual Chinese citizens.
"While I understand the U.S. government has concerns, you have legitimate people legally contributing to our economy," said real estate agent Julie Yau Tam of Lyn Realty, who works with some Chinese investors to manage single-family rentals in Houston.
Gauging impact
The potential impact of SB 147  on Houston's real estate market is difficult to gauge because the Harris County Appraisal District doesn't track owners' country of origin, though several dozen property owners do list mailing addresses in China and a few in Russia.  
Restrictions on foreign investors were recently imposed in Canada, which earlier this year began a two-year ban on international investors purchasing homes to stem skyrocketing home prices. Unlike Canada, however, real estate investors from China aren't flocking to Texas, noted Sheridan Titman, a professor who teaches real estate and finance at University of Texas' McCombs School of Business.
"In Canada, (Vancouver and Toronto specifically) Chinese investors did have a material impact on real estate prices, but here they don't," Titman said in an interview. "There is a big difference between Houston and Vancouver and Toronto. In those cities, housing supply is a lot more constrained."
Chinese investors accounted for 6 percent of all home purchases by foreign investors in the United States in the 12-month period ending in March 2022, according to the National Association of Realtors. However, the top U.S. destinations for Chinese residential real estate investors are California, New York, Indiana and Florida, according to NAR, not Texas.
In commercial real estate, Dallas attracts the lion's share of foreign real estate investment in Texas, with international buyers acquiring $3.3 billion in commercial properties in the 12-month period ending in the third quarter of 2022, second behind Manhattan nationally, according to NAR. That compares $1.3 billion in Houston and nearly $1 billion in Austin. Those numbers include investments from every country, not just China.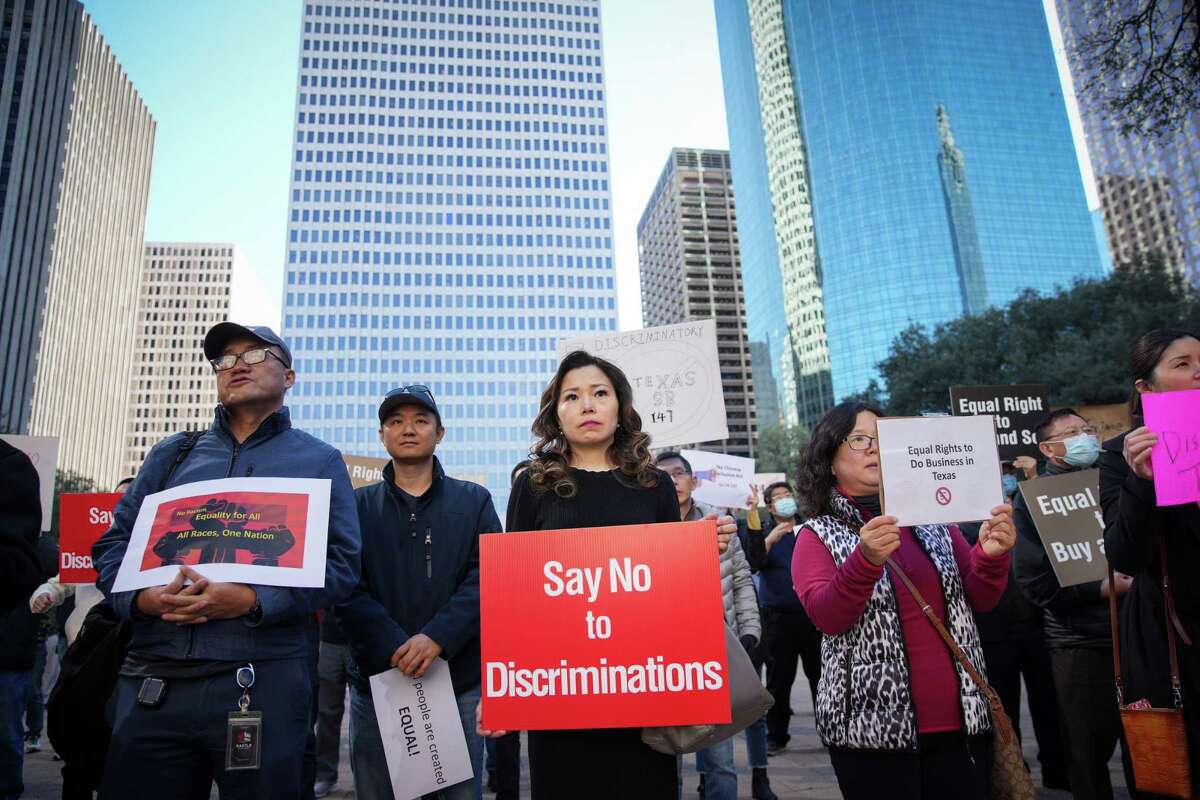 Protesters hold signs as politicians denounce SB 147 during a protest and press conference Monday, Jan. 23, 2023, at Houston City Hall in Houston.Jon Shapley/Staff photographer
However, a huge commercial deal in Texas was a key motivator behind efforts to curtail Chinese influence here. Two years ago, Chinese billionaire Sun Guangxin's energy firm, GH America Energy, which has an office near the Galleria, bought about 140,000 acres in Val Verde County for a proposed wind farm. In the wake of the deal, Kolkhorst filed and Abbott signed a law blocking companies with ties to "hostile nations" from accessing "critical infrastructure." Spain-based energy firm Greenalia confirmed it bought the acreage from GH America Energy in late 2022.
Senators Donna Campbell and Tan Parker, both Republicans, want to extend this "critical infrastructure" language to include agricultural land. In January, they introduced SB 552 to block people from entering into agreements related to agricultural land with citizens, entities and companies from China, Iran, North Korea and Russia. Unlike Kolkhorst's bill, this would not bar citizens from these countries from buying residential properties.
Buyers from those countries make up a minority of the total investment activity in Texas agricultural lands, said Charles Gilliland, an economist  focused on rural land at Texas A&M Real Estate Center. Nationally, investors from China made up less than 1 percent of total acreage owned by foreign investors in 2021, according to the U.S. Department of Agriculture. 
Although proposed foreign ownership bans are bubbling up across the country, the legality of these laws remains largely untested.
Some attorneys said laws like SB 147 that single out specific nationalities could be challenged as discriminatory. However, Josh Blackman, who specializes in constitutional law at South Texas College of Law, said it's possible the Texas bills could stand up in court.
"I don't see this as an act of anti-Asian bias. President Biden has imposed sanctions on China because they're an economic threat," Blackman said. "They don't want foreign governments controlling our agriculture and shipping our food overseas."
Critics argue it still could stoke anti-Asian sentiments while unintentionally targeting everyday real estate activity.
"The only deciding factor for property ownership should be financial: Do you have the credit to get a mortgage or a loan?" said Chi-mei Lin, executive director of the nonprofit Chinese Community Center in southwest Houston, which serves mostly immigrant families. Lin and her husband bought their first home in San Antonio in 1985 when they still were permanent residents. "Having your own home is the American dream. We should make this a much easier process for the newcomers instead of making it more difficult for this hard-working population."
marissa.luck@chron.com; mike.morris@chron.com
https://www.007re.net/wp-content/uploads/2023/02/rawImage.jpg
1379
2048
Nema
https://www.007re.net/wp-content/uploads/2021/11/007-logo.jpg
Nema
2023-02-08 00:25:55
2023-02-08 00:25:55
For Chinese immigrants in southwest Houston and Katy, proposed real